Alright, now that we've covered what plant-based is and how you can plan and prep to make your life easier, let's dive into creating a lifestyle out of plant-based nutrition!
Going plant-based might be a huge change for you, and it's totally normal for feelings of fear and doubt to pop up during change. Our brain doesn't like change; it prefers to stay the same, because that is "safe." Change requires a lot from our brain, it needs to be "on" and aware when it's usually on autopilot; this is why change can be so challenging and overwhelming.
I'm going to show you how to make change a little bit easier, by doing a little more work ahead of time, so that your brain doesn't need to do as much work in the moment.
Your first steps: Create the right mindset
One of the first things I want you to be really aware of are your thoughts during this process. What are you telling yourself during this change? Are you saying things like "this is hard" or "there's nothing that I can eat, I'm going to feel so restricted" or "I give up, I'm too busy/tired/stressed!"
Be aware of these thoughts, because they will create your reality. And while those thoughts may feel true right now, I promise that it won't always be this way (unless you allow it to). It all starts with your mindset.
Creating a plant-based lifestyle may take a little extra effort at the beginning, because you don't know what foods are plant-based and which are not. Here are some tips that I've found helpful in transitioning and thriving with plant-based nutrition!
Set your boundaries/guidelines.
We went over this in the first blog post (check that out HERE); set your boundaries around your version of plant-based. Remember, this is entirely up to you!
My personal boundaries are:
no meat or fish, and
limited dairy and eggs.
Setting these boundaries ahead of time makes my life so much easier because I know when to say no, making it easier to say YES! I do not eat any meat or fish, thanks but no thanks. If there is a plant-based version of something available (ice cream, cake, you know, the good stuff) then I will say yes over the non-plant-based option…no questions asked!
Your boundaries are entirely your own. The important part here is that you set them and you stick to them. Boundaries shouldn't be like waffles; they need to be set and stuck to like glue.
I encourage you to involve your family and friends when setting your boundaries. Let them know ahead of time that this is important to you and you appreciate their support.
What if your family and friends don't support you?
Some people might not understand this lifestyle change that you're going through- and that's OKAY. Not everyone will support you and you may receive some negative feedback; I want you to remember that it's entirely up to you how you will respond to this feedback. No one can make you feel any particular way unless you allow them to.
You are making this change for you, not anyone else, which means that whatever anyone has to say about it DOES NOT MATTER.
Tips for eating plant-based outside of your home
Sadly, a lot of restaurants haven't jumped on the plant-based wagon yet and it can be a little tricky navigating eating out at first. To avoid running into situations where you either don't have anything to eat or need to resort to eating outside of your boundaries, follow these tips:
Plan ahead. Check out the menu ahead of time. Look for plant-based options and if there aren't any, find something that is as close to plant-based as possible and figure out how you can order it to make it work for you.
Most restaurants have vegetarian options that usually have either cheese or eggs; so all you need to do is order them without the cheese! Easy peasy.
If you're eating at someone's house, ask what they're planning to make or offer to bring a dish that you can eat and share with everyone else.
Remember, you are in control of what goes into your body and the thoughts you think. You can't rely on other people to adhere to your dietary choices, it's your responsibility to take care of yourself. Don't waste your energy getting upset or angry that someone didn't consider your eating habits, they're too focused on their own life; take control and take care of yourself!
Experiment and try new things.
One of the most exciting things about incorporating more plant-based foods into your lifestyle is the abundance of options!
Check out your local farmer's markets; buying fresh, local produce is one of my favourite things to do. Chat with the farmers and ask them about their favourite meals and try them out.
Check out Pinterest (you can follow my Pinterest nutrition boards) for meal inspiration. Buy a new cookbook and involve your family once a week to try a new recipe.
Find foods that taste great and make you feel amazing. Eat those in abundance. Remember, food is fuel, but that doesn't mean it needs to be boring!
Experiment with plant-based options of your favourite foods. Ben and Jerry ice cream has a dairy-free version; Beyond Meat has the most delicious plant-based burgers; Daiya has a to die for dairy-free cheesecake. The options are endless!
Creating a lifestyle change is a big deal because you're literally changing your life! Luckily, it doesn't all need to be done in a day, you can take as much time and make as many mistakes as you need. Enjoy the process. Experiment, make mistakes, figure out what works best for YOU and only you. This is a journey with no finish line- you got this!
---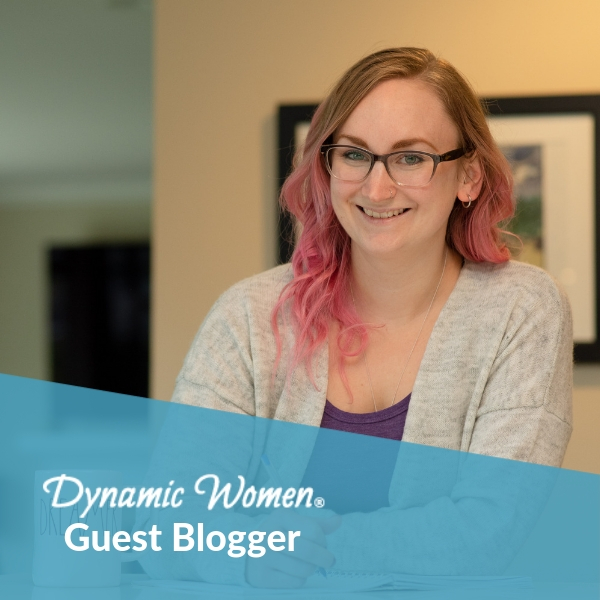 About Nicole

As a certified Personal Trainer and Nutrition coach, Nicole is a catalyst for women looking to transform into the best version of themselves.

Nicole focuses on functional movements to help with daily life and a plant based approach to fitness. She believes that we can all include more movement and plant based foods into our lives, and experience the benefits.

Taking a holistic view on health and fitness, Nicole takes the time to understand her clients and meets them where they are at. She is often making her clients laugh through difficult exercises, reminding them that they are capable of achieving anything they set their mind to.

Nicole's mission is to help women spark their energy and live their best lives!

Facebook | Instagram | Website