Last time we spoke about what a plant based diet is and how you can start incorporating it into your lifestyle. This week we're diving into the how-to of meal planning and prepping so that you have more time to achieve your goals!
But first, I'll let you in on a little secret: planning and prepping makes life easier! I know how busy you are and I want you to build this into your routine so that you can succeed in all aspects of your life!
Think about it, how many times have you gone through your week wondering what's for dinner or stopping for breakfast on your way to work, because you didn't have time to make anything? Planning and preparing your food ahead of time takes the guess work out of your food choices; wouldn't it be amazing to have one less thing you need to worry about?
While it can seem like a daunting task, especially if you scroll through fitness social media pages that bombard you with multiple meals a day for the entire week. I promise you, it doesn't need to be a big production (unless you want it to be!).
What I love about meal prep is that it is entirely based off of what you need. It's completely customizable, and there is no right or wrong way to do it- as long as it works for you!
So, just like I mentioned in my last blog about plant-based diets, take baby steps. Start small and build up. Even if you plan and prepare one meal this week, you're moving in the right direction! Experiment with the suggestions I've given you, and figure out what works best for you and your family!
Meal Planning
Step 1: Look at your schedule
The first thing I always encourage my clients do is to take a look at your current schedule and make note of the busier days during the week, as well as the busy times of day:
busy mornings with the kids
lunches at the office or on the go
late nights at work
kids activities in the evenings
Step 2: Start planning
Great, now that you've taken stock of you schedule, you can start planning! Here are a couple options when it comes to planning for your week.
Plan each meal for the entire week. This is method requires the most time upfront, while saving you the most time during the week. Having every meal planned ahead of time means that you don't need to think about what you're going to eat or when. It's perfect if you're busy and on-the-go a lot during the week.
SAMPLE MENU:
Breakfast: overnight oats & tofu scramble
Lunch: salad wraps & leftovers
Dinners: Monday spaghetti, Tuesday tacos, Wednesday leftovers, Thursday stirfry, Friday pizza.

Plan a couple meals for each week but without a specific schedule. This is a more flexible approach. While I still like to plan specific meals for some days based on our schedule, this method allows us to change-up on the fly if something comes up. You can also plan a couple days at a time, if the whole week feels intimidating. Whatever works best for you.
Step 3: Go Shopping
Awesome, now you know what you're eating for the week, now you need to know what ingredients you already have and what you need to buy. Take stock of your pantry and fridge, note any foods that need to be eaten sooner than later so that you can cook accordingly. Then write your grocery list and, maybe most importantly, stick to your list!
Meal Prepping (the fun part):
Step 1: Prep ingredients, not meals.
While I do prep entire meals for those busy evenings and lunches, I find prepping ingredients just as effective. Prepping ingredients makes the actual cooking process that much easier. If you're short on time, focus on ingredients that you can throw together as the week goes on, for quick meals.
Cut veg (you could also roast them for added flavour!)
Marinate/cook/prep protein
Cook grains
Step 2: Prep meals for when you'll be busiest.
Breakfast and lunch are usually the meals that we eat away from home most often; I try to always have something prepared in advance for both meals, as I often eat these meals at work.
Tips to keep meal prep fun:
Pick food that you enjoy eating. I love finding inspiration from restaurants and creating my own version. It usually tastes just as good, if not better, and it's a fraction of the cost!
Keep things simple. No need for elaborate meals (unless that's what you enjoy and have time to prepare); salads, wraps, and leftovers, all make delicious and filling lunches!
There you have it, you've planned and prepped your food! Now you have one less thing to worry about and can focus that attention elsewhere. Planning and preparing your food is about creating more time and space in your life, allowing you to focus on more important things while still fueling your body and brain.
Now, go kick some ass and achieve your goals!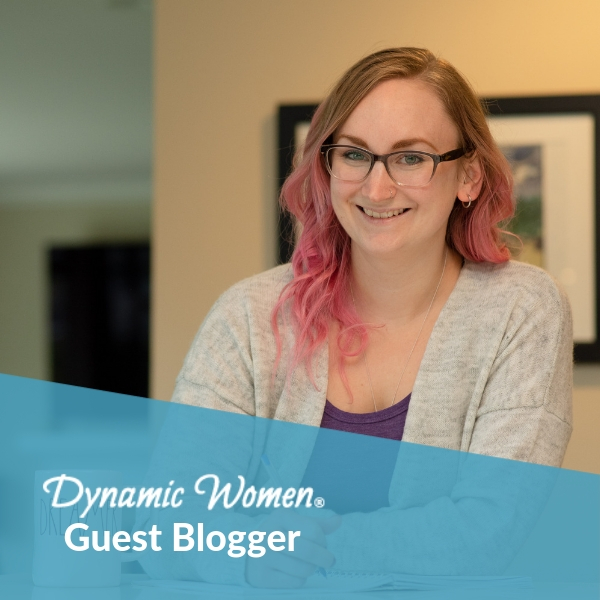 About Nicole

As a certified Personal Trainer and Nutrition coach, Nicole is a catalyst for women looking to transform into the best version of themselves.

Nicole focuses on functional movements to help with daily life and a plant based approach to fitness. She believes that we can all include more movement and plant based foods into our lives, and experience the benefits.

Taking a holistic view on health and fitness, Nicole takes the time to understand her clients and meets them where they are at. She is often making her clients laugh through difficult exercises, reminding them that they are capable of achieving anything they set their mind to.

Nicole's mission is to help women spark their energy and live their best lives!

Facebook | Instagram | Website