Understanding Plant-based vs Vegan diets and how to start incorporating more plants into your diet!
I've always been interested in eating less meat. I tried going vegetarian as a teenager, but since my mom cooked most all of our meals it made things difficult. I grew up in a typical Canadian Food Guide household: a serving of meat along with a couple servings of grains, and vegetables. For me, eating vegetarian was challenging, because I had no idea where to start, I didn't know where to find any resources to help me, and my mom cooked most of my meals. Needless to say, my vegetarian days didn't last long.
I also grew up believing that meat = protein, and we need protein to grow strong. Up until a few years ago, I didn't know that most whole foods, have protein in them!
Okay, so what is plant-based?
When I tell people that I'm plant-based, the most common response I get is: "sooo, you're vegan then, right?" (followed closely by "where do you get your protein from?" but we'll talk about that later).
While a plant-based diet is nutritionally the same as a vegan diet, both look to minimize or completely eliminate animal products from the diet, the key difference is in the ethical standpoint of vegans. A plant-based diet focuses on the overall health of the individual from a nutritional standpoint, while a vegan diets focus largely on reducing the consumption and exploitation of animals.
Sometimes it's easier to say that I'm vegan, but I can't ethically call myself one.
One of the biggest things that turned me off of a vegan lifestyle was the fear that I was doing something wrong if I consumed animal products. I didn't and don't want my food choices to have ethical implications, I just want to eat food that makes me feel good!
On the flip side, the thing I love about a plant-based diet is that it's completely customizable to the individual. YOU get to decide what a plant-based diet looks like to you.
A sample plant-based diet
I've spent time experimenting with my diet and what makes me feel the best. My parameters for a plant-based diet are:

no beef, pork, chicken, or game meat
no dairy*
limited eggs and fish (special occasions only)
*I personally avoid dairy because I have an intolerance to it, but I'm not perfect and slip up sometimes. Unfortunately, there are consequences to those slip ups, and I'm often left with severe bloating and eczema.
What does plant-based mean for you?
YOU are in control of your nutritional choices! You get to decide what you're willing and not willing to eat. If you still want to eat steak on occasion, go for it! If you want to eat eggs and dairy, go for it! Make this work for you.
I highly recommend sitting down and outlining your boundaries, and sharing them with the people around you.
My family does not follow the same diet that I do, as they still eat meat.
I set up my boundaries ahead of time with my husband; I don't prepare or eat meat, so if he wants it, he cooks it. Since I cook most of the meals at home, we eat plant-based 90% of the time.
It's totally possible to eat a different diet than your family, as long as everyone respects each other!
How to start your plant-based diet
If you're interested in eating more plant-based, I recommend starting small. Start by filling up your plate with veggies first (at least 1/2 your plate), and use your protein/meat as a side.
Explore plant-based alternatives. This is an exciting time we live in! There's a plant-based alternative to almost anything now; dairy free ice cream, cheese, yogurt, veggie ground, meat-free burgers, the list goes on! While some options are healthier than others, start anywhere! My favourites are:

Gardine meat alternatives (frozen section)
Big Mountain Foods meat alternatives (soy free)
Chao cheese
So Nice almond milk, and Silk almond coffee creamer
Ben and Jerry's ice cream comes (they have dairy-free versions!)
Also, try new recipes that incorporate beans and legumes; I love a good meat free chilli and tofu scramble.
Let your creativity flow, involve your kids, and just have fun. Meal time doesn't need to be stressful, it can be a time to come together as a family and create something delicious!
Lastly, remember that you don't need to be perfect. If you set up your boundaries and then break them, that's okay, try again at your next meal. This isn't about perfection, it's about creating a lifestyle that works for you.
---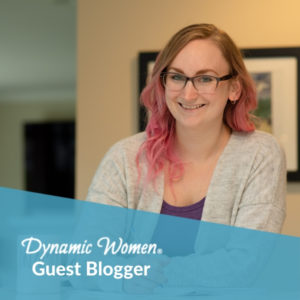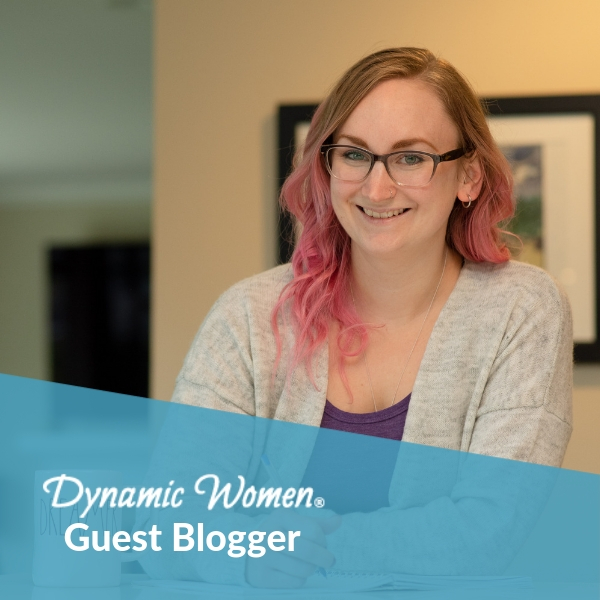 About Nicole

As a certified Personal Trainer and Nutrition coach, Nicole is a catalyst for women looking to transform into the best version of themselves.

Nicole focuses on functional movements to help with daily life and a plant based approach to fitness. She believes that we can all include more movement and plant based foods into our lives, and experience the benefits.

Taking a holistic view on health and fitness, Nicole takes the time to understand her clients and meets them where they are at. She is often making her clients laugh through difficult exercises, reminding them that they are capable of achieving anything they set their mind to.

Nicole's mission is to help women spark their energy and live their best lives!

Facebook | Instagram | Website