I always considered myself an organized person. I was a strong, confident woman who knew who she was and what she wanted. Then I had kids!
Two kids in two years! I also own my own copywriting and marketing business and work from home. Oh, and I have a Jack Russell Terrier too.
Life was, and still is, hectic. I was treading water for so long until I realized I needed to step up and change things. I wanted to not only survive, but thrive in all these roles so I forced myself to find ways to make even the little things in life easier.
Here are my top 5 life hacks to help you keep your sanity as a busy working woman:
PROBLEM #1: I never finish a cup of coffee anymore!
How many times have you made a cup of coffee, only to get distracted and forget about it? When you return, your coffee is cold and I don't know about you, but I hate room temperature coffee!
HACK: Instead of microwaving it (which, let's be honest, I do sometimes), I add a splash of milk and ice-cubes and I have an iced coffee! If you have a full pot of cold coffee, freeze it in ice trays for next time you make an iced coffee. This way the coffee cubes won't dilute your drink!
PROBLEM #2: Getting the kids dressed in the morning is chaotic!
Does anyone else have piles upon piles of clean laundry piled on the coach or in the corner? I give myself a pat on the back for keeping up with the washing, but the folding and putting away often gets put off until "tomorrow." Please tell me I'm not alone! This leaves me scrambling in the morning to find matching (or at least close-to-matching) socks and clothes for the toddlers, and myself!
HACK: I have to credit my five year old for this hack because it was his idea. One Sunday morning I walked into his room and found that he had hung up all his t-shirts on hangers…and tucked one pair of his underwear in each one. He said it was so he could get dressed faster in the morning. So the solution to getting the dressed faster in the morning, is to tuck your undies into your shirts! LOL
PROBLEM #3: I need to entertain the kids on the cheap!
As a mom, part of my job is to provide enriching entertainment for my kids, aside from having them giggle and climb all over me while I'm in the bathroom (#momlife). I need to find ways for them to independently entertain themselves so I can get some quiet time, get some housework done, or take some business calls.
HACK: Go to the dollar store and stock up, in bulk if you can, on those cheap stickers! You can get a book of 400 for about $1.25 and they last a little while. Give them some paper and stickers and they'll be entertained for hours so you can sneak some mommy time, or even visit the bathroom in peace!
PROBLEM #4: I haven't read a book in years!
When I had my first born, I packed a physical book to bring with me in the hospital, thinking that I'd read in the hospital after he was born. Oh boy what I naive! My oldest is now 5 and I still haven't read a full paper novel cover to cover yet!
HACK: This past December I was introduced to audiobooks and podcasts. I knew they existed, but as a writer I thought nothing could beat the smell of a hardcopy printed novel, so I resisted for a long time. But, I've now "read" one audiobook a month for several months now. I listen while chauffeuring them around in the car, or while sitting in the corner of my kids' rooms, in the dark, waiting for them to fall asleep. I'm listening to a few podcasts now and it's been amazing to get back into the literary world again!
PROBLEM #5: I'm losing my mind!
When you're always playing catch-up and tending to your day-to-day duties as a mom and career women, it's hard to catch your breath sometimes. This often makes me feel frazzled, confused, frustrated, and angry.
HACK: Get outta town! Literally if you can. I took a girls trip to Las Vegas last fall and came back feeling so refreshed and more like my true self (and no, I sadly didn't win any jackpots). Not having to wipe kids bums or whiplash myself to keep an eye on 2 crazy toddlers all the time allowed me to catch my breath. If getting out of Dodge isn't an option, find some time for yourself at the spa, go on a hike or walk on your own or with friends, or just sit in a trendy cafe on Main Street and people watch!
I hope these hacks help you get a little sanity back in your life. They've worked wonders for me as long as I remember that life's not always picture perfect. The bumps and detours are part of what makes life exciting!
This past year has been huge for me in terms of my personal and professional growth. I don't pretend to have my sh*t together all the time and that's ok, because life is messy sometimes.
I kinda like it this way!
---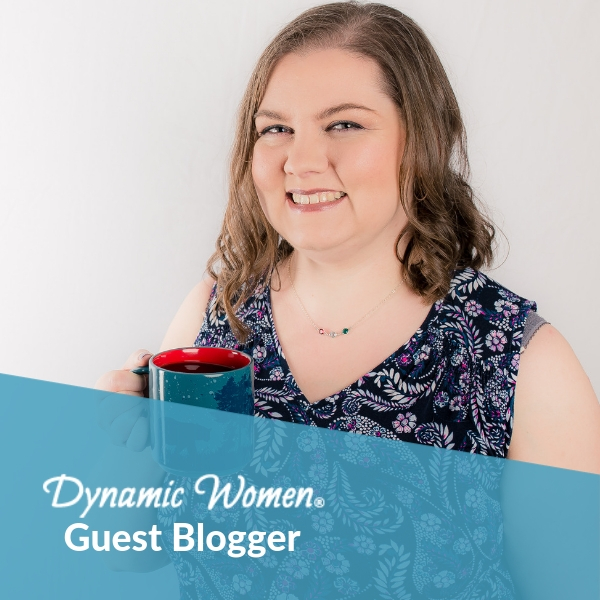 About Ashley

Ashley "WriterGal" Doan inspires entrepreneurs and women to action through humour and authenticity. As CEO and Caffeinated Copywriter of her business WriterGal Marketing Services, she helps businesses learn how to make content marketing easy, sustainable, profitable, and fun! Ashley is also a public speaker who speaks on various content marketing topics, and a motivational speaker for entrepreneurs and working mothers.

As a mother of toddlers, she has a passion for supporting mothers and female entrepreneurs. Ashley is the founder of the Caffeinated Working Mom Club, a Facebook peer group of working moms craving connection, comradery, and fun.

Website | Facebook | Facebook