Protecting yourself against identity theft has become essential these days. Identity theft can have devastating effects on people personally, and financially. The good news is that there are ways to protect yourself. In my 11 years as a mortgage broker, I have seen the devastating results of identity theft, and learned how to minimize the risk of falling victim to this theft.
A story of identity theft

True Story: A client of mine had taken out several credit cards because of incentives such as "$10.00 off of your purchase." It turns out that someone had accessed his personal information and then applied for a credit card with Home Depot. The thief had then charged up about $1500 on the credit card. The identity theft came close to causing my client's mortgage application to be declined but tough negotiations and an otherwise clean record saved the day. We will never know exactly where the data breach occurred, but I suspect that my client's identity was stolen because of the extensive number of credit cards he had applied for.
One of the most horrifying results of identity theft is when somebody steals the title of your home through a fake sale. The thieves (a group of thieves is needed to make the heist possible) take out a mortgage on the home and then run away with the money. If you make a one-time purchase of title insurance through a lawyer or through First Canadian Title directly, you will not have the expense and stress of fighting this type of robbery. Title insurance won't stop the robbery but the much-needed actions taken by the insurance company in the event of such a terrible theft is a great thing.

My identity theft tips
So how can you prevent identity theft from happening to you? Here are six of my tips to protect your personal information so it's not shared with people who may use it against you:
1.Birthdates: Remove your birthdate from social media and use a fake birthdate if you enter online contests. A mortgage lender will not proceed without a correct DOB proving that you need to guard your birthdate and your children's birth dates carefully. Correct DOBs are needed in other loan applications too, not just mortgages.
2. Browser cache: Whenever doing online banking or logging onto the CRA website, clear the cache afterwards each time.
3. Shred sensitive papers: Shred bills and other papers that contain personal information. They should not be dumped in the recycling bin whole – ever. I personally use shredded paper in my compost heap to help my garden. There is some satisfaction in having unwanted bills go rotten!
4. Public wi-fi: If you have sensitive information in your phone, then don't connect with public Wi-Fi. It really is not worth it.
5. Credit Report: Check you credit report at least once a year to look for irregularities such as a credit card that you did not apply for. If you find something wrong, contact the credit bureau company asap. The two main companies in Canada are Equifax and Transunion. There is a free option to check your credit reports with both companies.
6. Credit Cards: Don't be tempted with offers to get new credit cards that you don't need. The more frequently you give away your personal information, the more likely you will have your identity stolen.
I have only touched on a few ways you can better protect your personal information and its' theft. The important thing is that you take action as a result of reading this blog. While you can never protect yourself 100%, an accumulation of the actions I list in this blog will go a long way to help you avoid being a victim of this disgusting crime. Stay safe!
---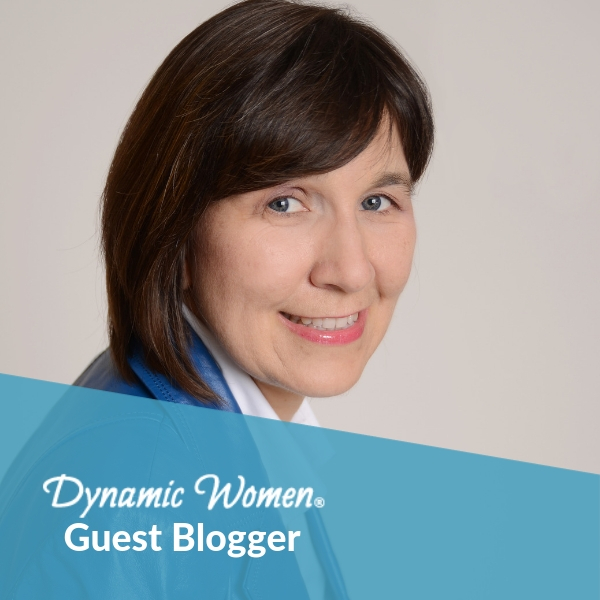 About Christina

Christina brings her over ten years of experience as a mortgage broker to help plan the best path for mortgage financing. Mortgages these days are complex and Christina takes the overwhelm factor out of the process. These are big decisions, and Christina is there to provide the support and information but never the pressure. She offers expertise in buying a new home, refinancing a current home for debt consolidation, renovations or other purposes, mortgage renewal advice, real estate investment and overall mortgage planning. Christina's other interests include Toastmasters, gardening and history. Christina is a proud and longtime member of Dynamic Women.

Website | Facebook | LinkedIn