We're excited to announce that Dynamic Women Monika Majnik has joined us as a guest blogger. Let's get to know Monika a little better:
What does it mean, to you, to be a Dynamic Woman?
Being surrounded by like-minded women who are inspired to help others, to support, encourage, and lead by example.
How are you dynamic in your life?
I don't let age determine my physical health, abilities, or shape! I am a true believer in we create what we want in life, including our health and fitness!
How are you dynamic in your business?
I am a true believer that you are only a leader by helping others to be greater than you. I do my best to lead by example, with support and encouragement. I absolutely love to see women flourish when they realize and start to see tangible evidence that they really can break free of the social and financial constraints that lead most of us to a mediocre life!
How has the way you approach relationships changed since becoming a part of Dynamic Women?
I am forthright in my objectives, concise, and always listen to what others need and desire. It's important to have clarity about those you wish to help, and learning the skills to create meaningful relationships is key to achieving any success in your life and in the lives of others.
Share a favourite moment from a Dynamic Women event.
I love listening to success stories from other women, how creating new relationships has helped propel someone's dream or business…it is a true testament to the power of community.
What is 1 thing you ABSOLUTELY couldn't live without and why?
Nature. It is what brings me back to my authentic self, grounds me, brings clarity to my real goals and removes the noise from our modern society. It heals my soul daily and gives me the inspiration to forge forward.
---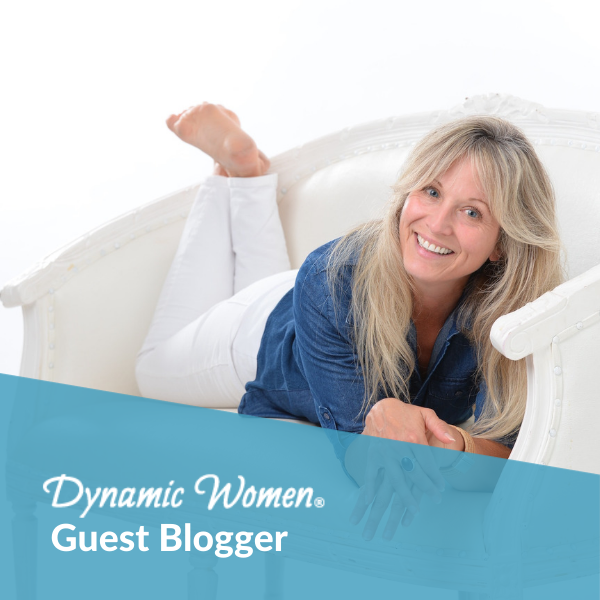 About Monika

Monika Majnik is a Lifestyle Entrepreneur helping women create financial security. She has a background in Environmental Science, is a former Personal Trainer of 25 years and worked in the Vancouver movie industry, is a nutritional and weight loss Guru, and an expert in helping those diagnosed with SIBO or Leaky Gut find health again.

Her services can be found on her website along with her blog that includes a variety of topics ranging from breast implant illnesses to eating disorders. Monika also has free healthy recipes, workout routines, and offers a variety of courses geared towards goal setting and achieving!

Website