We're excited to announce that Dynamic Women Kim Louise Easterbrook has joined us as a guest blogger. Let's get to know Kim Louise a little better:
What does it mean, to you, to be a Dynamic Woman?
Following my intuition and living life authentically serving in my purpose.
How are you dynamic in your life?
I have been through a lot of adversity in my life. However, I always rise like a phoenix out of the ashes, stronger and wiser.
How are you dynamic in your business?
I make sure my clients' needs are met and then I still over-deliver.
How has the way you approach relationships changed since becoming a part of Dynamic Women?
Many people say when they sit beside me they feel a healing and calm energy about me and I am easy to talk to.
Share a favourite moment from a Dynamic Women event.
When I first met Diane at her meeting she held at that café, I got teary-eyed talking about a subject. Diane was so nurturing and caring and made me feel important and that my problem mattered. Not many people really listen to the underlying of what is really going on. Diane just gets you.
What is 1 thing you ABSOLUTELY couldn't live without and why?
Nature. Nature is my meditation.
---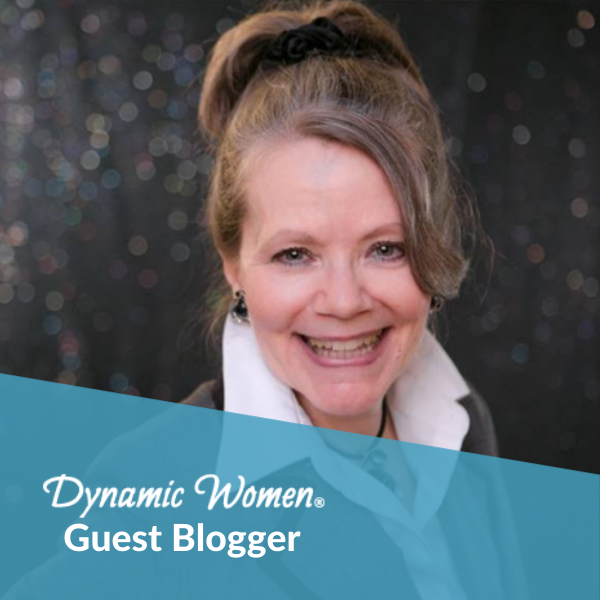 About Kim

For more than three decades, Kim Louise Easterbrook has been decorating, staging, styling, and shifting spaces of many a variety. Today as Interior Space Consultant, Numbers Coach, and Life Extension Practitioner, Kim Louise specializes in working with her niche clientele, the home-based entrepreneur.

She is best known for her expertise in home office feng shui, and utilizes her intuitive ability to shift, style, beautify, and align your purpose and business goals to your living and working spaces to achieve greater business success.

Kim Louise is also writer and author, and facilitates Living Well Workshops as an educator.

Website | LinkedIn | Facebook