We're excited to announce that Dynamic Woman Ashley Doan has joined us again as a guest blogger. Let's get to know Ashley a little better:
What does it mean, to you, to be a Dynamic Woman?
To me a dynamic woman is someone who shows up as they are and doesn't feel the need to put on a "show." They can feel comfortable to be who they are in the moment.
How are you dynamic in your life?
I'm dynamic because I am passionate about what I do. When I dedicate myself to something, I give it 100% or to the best of my ability at the time. I accept others for who they are and do my best to support them honestly without judgement.
How are you dynamic in your business?
In my business, I bring my passion for family to my business. For me, part of being dynamic is knowing that I am first and foremost a mother and occasionally my motherly responsibilities need to take priority over my work. Family is a core value for me and I expect it from my clients too.
How has the way you approach relationships changed since becoming a part of Dynamic Women?
I went from a competition-mindset to a collaborative mindset and have seen huge booms in my personal and professional life after making this change. It's opened up more doors and opportunities that I ever imagined possible.
Share a favourite moment from a Dynamic Women event.
My favourite part is when someone cries at a Dynamic Women event. Why? Because I know that immediately after, the ladies in the group will rally behind them, unconditionally and without judgement. I've been in the room for several of these events over the past 2 years and it's such an inspirational environment to be in.
What is 1 thing you ABSOLUTELY couldn't live without and why?
If you know me you know my answer to this. It's brown, mixed with a splash of milk and sugar, and comes in a warm and cozy mug…and it's got CAFFEINE! Yes! I love my coffee!! (Chocolate is a close second though)
---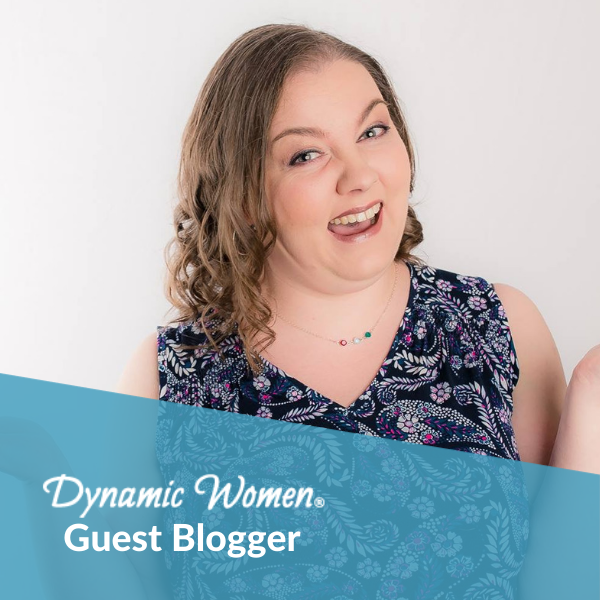 About Ashley

Ashley "WriterGal" Doan inspires entrepreneurs and women to action through humour and authenticity. She helps entrepreneurs and businesses show the world that they are the niche expert to know and trust. Her signature systems help you use content marketing in a way that is easy, sustainable, and profitable, so you attract your ideal client with less effort.

Through her business WriterGal Marketing, Ashley provides ghostwriting services, has a suite of online programs and courses, hosts content marketing mastermind, and offers VIP days to help clients plan every aspect of their content marketing for 6-12 months.

She is also an acclaimed speaker, international best selling author, the mother of toddlers, and also has a deadly addition to coffee!

Website | Facebook (WriterGal) | Facebook (Speaker/Author)